About the Iona Institute
The Iona Institute promotes the place of marriage and religion in society. Our starting point in debates about the family is that all children deserve the love of their own mother and father whenever possible. We believe in publicly-funded denominational schools. We also promote freedom of conscience and religion.
The Iona Institute is headed by religious and social affairs commentator, David Quinn.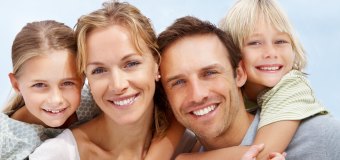 Latest News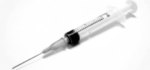 A convicted murderer and rapist is to be euthanised in Belgium at his own request, in the country's latest controversy related to assisted dying. The Irish Independent reports that Frank Van Den Bleeken, who has spent the last 30 years in prison for repeated convictions, has requested for three years that the state help him end his life due to what his lawyer called "unbearable psychic suffering".
Read more »

Pope Francis told the 20 couples that he married last week in St Peter's Basilica that "the reciprocity of difference" between men and women was an essential part of marriage. Marriage, he said, is about "man and woman walking together, wherein the husband helps his wife to become ever more a woman, and wherein the woman has the task of helping her husband to become ever more a man. "Here we see the reciprocity of differences," he said.
Read more »
More News Articles
The Iona Blog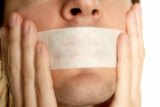 Developmental biologist Prof Lewis Wolpert, writing recently in the Daily Telegraph, describes how, from conception, genes affect our gender roles. It's not simply nurture at work. Wolpert's principle examples are well worth a read. But the arguments around the issue are even moreso. Today, solid, objective research is not enough to merit publication. Good research might not get published because it violates the canons of political correctness. And Wolpert shows how this socio-political pressure is affecting some of the field's biggest names.
Read more »
More blogs
Recent and Upcoming Events
Our next talk will be delivered by the Catholic bishop of Limerick, Dr Brendan Leahy. His topic will be 'The Meaning of Religious Freedom'. This talk is particularly topical in view of the pressures on religious organisations such as schools and hospitals to conform to values that are often alien to Christianity.
In Ireland there is a concerted move to banish religion from the public square. In Scotland, something very similar is taking place and if anything is further advanced than here. Professor Tom Gallagher will outline the lesson for Ireland from Scotland
More Events

More Blogs

More News Articles

Latest Video
Aggressive Secularism: lessons from Scotland

Aggressive Secularism: lessons from Scotland

Professor Tom Gallagher discusses aggressive secularism in Scotland and asks whether where are lessons for Ireland in the Scottish experience.
View Video