About the Iona Institute
The Iona Institute promotes the place of marriage and religion in society. Our starting point in debates about the family is that all children deserve the love of their own mother and father whenever possible. We believe in publicly-funded denominational schools. We also promote freedom of conscience and religion.
The Iona Institute is headed by religious and social affairs commentator, David Quinn.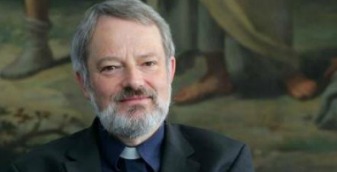 Latest News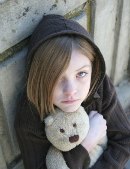 Being raised by married parents helps to protect children from the socio-emotional problems associated with poverty, the latest report from the Growing Up in Ireland longitudinal study has found. The new report also finds that more families than ever are now economically vulnerable, mainly as the result of the recession.
Read more »

Europe must recover its "vigour" and "idealism", by renewing its commitment to human dignity, entering into "meaningful" and "open" dialogue with its religious traditions, and being unafraid to acknowledge its Christian history, Pope Francis has told the European Parliament. In a wide-ranging address that mixed praise for European institutions with strong criticism, the Pope echoed his predecessor Benedict XVI in arguing that Christianity's role in promoting the centrality of the human person to the European ideal is not a relic of the past but a living reality
Read more »
More News Articles
The Iona Blog

BBC Radio 5 Live was awash with this latest research the other day, commissioned by family lawyers' association Resolution to mark the start of Family Dispute Resolution Week. They found that the children of divorced parents fare worse in school, and some can experience eating disorders, while some turn to alcohol and drugs. I know: I was shocked, too…
Read more »
More blogs
Recent and Upcoming Events
Our most recent event dealt with the topic 'Church of Mercy or Church of Standards?' At present there is a debate in the Catholic Church about the meaning of mercy. This has been prompted by the emphasis Pope Francis has been placing on mercy, and also by prominence of the topic in the lead-up to the Synod on the Family in Rome.
Our next talk will be delivered by the Catholic bishop of Limerick, Dr Brendan Leahy. His topic will be 'The Meaning of Religious Freedom'. This talk is particularly topical in view of the pressures on religious organisations such as schools and hospitals to conform to values that are often alien to Christianity.
More Events

More Blogs

More News Articles

Latest Video
Aggressive Secularism: lessons from Scotland

Aggressive Secularism: lessons from Scotland

Professor Tom Gallagher discusses aggressive secularism in Scotland and asks whether where are lessons for Ireland in the Scottish experience.
View Video