About the Iona Institute
The Iona Institute promotes the place of marriage and religion in society. Our starting point in debates about the family is that all children deserve the love of their own mother and father whenever possible. We believe in publicly-funded denominational schools. We also promote freedom of conscience and religion.
The Iona Institute is headed by religious and social affairs commentator, David Quinn.
Latest News

The United Nations Committee on the Rights of the Child (UNCRC) in its 'concluding observations' following Ireland's appearance before the committee last month, has called on Ireland to remove the right of religious schools to prioritise student applicants on the basis of faith. It also calls for more non-denominational schools. The report expresses concern that Irish schools "continue to practise discriminatory admissions policies on the basis of the child's religion" and calls on the government to address this situation.
Read more »

The European Parliament (EP) has declared the activities of Islamic State (ISIS) against Christians and other minorities 'genocide', In a Resolution adopted today, MEPs for the first time categorised the targeting and mass slaughter of religious and ethnic minorities as genocide, and called on the international community to act towards ending the killings. The move by the EP helps clears the way for crimes committed by Islamic State members as crimes against humanity which can be dealt with at the International Criminal Court. The resolution urged "the members of the UN Security Council to support a referral by the Security Council to the International Criminal Court in order to investigate violations committed in Iraq and Syria by the so-called 'ISIS/Daesh' against Christians, Yazidis and religious and ethnic minorities".
Read more »
More News Articles
The Iona Blog

Last week the Broadcasting Authority of Ireland (BAI) released its latest batch of decisions relating to complaints made against broadcasters. Very often the complaints allege that a particular broadcast failed the test of objectivity and impartiality. The BAI upheld none of the five complaints it investigated. Two of the complaints related to RTE's Ray D'Arcy Show: one of these objected to how the broadcaster in question handled an item on the topic of gay marriage, while the other objected to how he handled an item on abortion. The BAI's rationale for dismissing the complaints is deeply flawed and merits criticism.
Read more »
More blogs
Recent and Upcoming Events
The Iona Institute's next talk is by Bishop of Elphin, Kevin Doran on the topic, 'How Should a Catholic Think About Politics?' It will take place on February 23, 2016 in the Clarion Hotel, Sligo.
Archbishop Eamon Martin will be the keynote speaker at our next conference which is being jointed hosted with The Irish Catholic. The topic of the conference is the Synod on the Family that took place in Rome recently.
More Events

More Blogs

More News Articles

Latest Video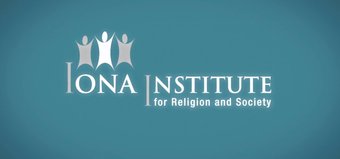 Introducing The Iona Institute
Our new, 80-second video explains who we are, what we do, and the principles that we stand for. We invite you to find out about us for yourself.
View Video