About the Iona Institute
The Iona Institute promotes the place of marriage and religion in society. Our starting point in debates about the family is that all children deserve the love of their own mother and father whenever possible. We believe in publicly-funded denominational schools. We also promote freedom of conscience and religion.
The Iona Institute is headed by religious and social affairs commentator, David Quinn.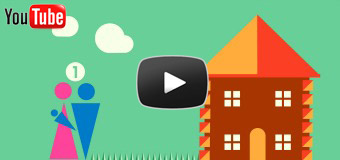 Latest News

Postal workers in Canada face disciplinary action for their refusal to deliver a news sheet they view as offensive. The publication, Your Ward News, became a subject of controversy within the postal service when a Jewish worker objected to its content on religious grounds. The sheet is a vehicle for the unregistered New Constitution Party, which uses Your Ward News to attack mainstream politicians in very strong terms. One article referred to former prime minister Pierre Elliott Trudeau as a "neo-Nazi fascist, anti-Semite and Quebec separatist".
Read more »

The official dictionary of the Swedish language is to include a gender-neutral pronoun for the first time among new entries in its latest edition. According to the Swedish Academy, which compiles the dictionary, the term 'hen' will now be listed as an alternative to the sex-specific pronouns 'han' (he) and 'hon' (she).
Read more »
More News Articles
The Iona Blog
David Quinn appeared on Morning Ireland, debating Colm O'Gorman of Amnesty International about the introduction of a "conscience clause" protecting the freedom of conscience rights of bakers, printers, and other citizens who don't support same-sex marriage, in the event that the referendum was passed. It's an important and relevent debate to have, as the Asher's Bakery case in Northern Ireland is currently ongoing. In that case, a small family-run bakery was asked to bake a cake bearing the slogan "Support Gay Marriage" and then taken to court by Northern Ireland's equality commission when they refused.
Read more »
More blogs
Recent and Upcoming Events
The Catholic Archbishop of Dublin, Dr Diarmuid Martin, will address The Iona Institute on March 19, 2015 on the topic 'The teaching of the Church on marriage today'.
Our most recent event dealt with the topic 'Church of Mercy or Church of Standards?' At present there is a debate in the Catholic Church about the meaning of mercy. This has been prompted by the emphasis Pope Francis has been placing on mercy, and also by prominence of the topic in the lead-up to the Synod on the Family in Rome.
More Events

More Blogs

More News Articles

Latest Video
Aggressive Secularism: lessons from Scotland

Aggressive Secularism: lessons from Scotland

Professor Tom Gallagher discusses aggressive secularism in Scotland and asks whether where are lessons for Ireland in the Scottish experience.
View Video