About the Iona Institute
The Iona Institute promotes the place of marriage and religion in society. Our starting point in debates about the family is that all children deserve the love of their own mother and father whenever possible. We believe in publicly-funded denominational schools. We also promote freedom of conscience and religion.
The Iona Institute is headed by religious and social affairs commentator, David Quinn.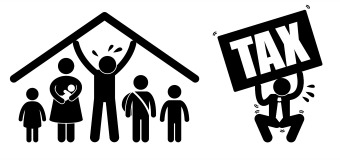 Latest News
Egg and sperm donation should become "as obvious as blood donation", the chair of the Human Fertilisation and Embryology Authority in the UK, despite the thousands of donor-conceived children who believe they suffered a loss from not knowing their biological parents. The Daily Telegraph reports that Lisa Jardine said clinics should "improve their customer service". "We think some patients in centres are not being encouraged that they might donate. We have some evidence, somewhat anecdotal, that donors are not particularly welcomed at clinics. Clinics are more and more busy and donors are [treated as] a sort of side issue."
Read more »
Finance Minister, Michael Noonan, has said that he has no intention of reversing tax individualisation. This is despite opposing it when it was introduced by Charlie McCreevy in Budget 2000. Speaking on Today With Sean O'Rourke, Mr Noonan said in response to a caller's question that individualisation was now a key part of the tax system, and that he would not be repealing it. He also ignored a question from Sean O'Rourke about taking measures to lessen the burden of individualisation on families where one parent works in the home.
Read more »
More News Articles
The Iona Blog
A while ago, a large study came out which indicated, among other things, that having a big wedding was correlated with having a happier marriage with less chance of divorce. At Iona, we wondered at the time if it was splashing out that really made the difference, or was it the number of guests? Well, now we have an answer. A new study finds that spending more money on your wedding ceremony, reception, and even engagement ring, is correlated with a greater chance of divorce.
Read more »
More blogs
Recent and Upcoming Events
Our next talk will be delivered by the Catholic bishop of Limerick, Dr Brendan Leahy. His topic will be 'The Meaning of Religious Freedom'. This talk is particularly topical in view of the pressures on religious organisations such as schools and hospitals to conform to values that are often alien to Christianity.
In Ireland there is a concerted move to banish religion from the public square. In Scotland, something very similar is taking place and if anything is further advanced than here. Professor Tom Gallagher will outline the lesson for Ireland from Scotland
More Events

More Blogs

More News Articles

Latest Video
Aggressive Secularism: lessons from Scotland

Aggressive Secularism: lessons from Scotland

Professor Tom Gallagher discusses aggressive secularism in Scotland and asks whether where are lessons for Ireland in the Scottish experience.
View Video