About the Iona Institute
The Iona Institute promotes the place of marriage and religion in society. Our starting point in debates about the family is that all children deserve the love of their own mother and father whenever possible. We believe in publicly-funded denominational schools. We also promote freedom of conscience and religion.
The Iona Institute is headed by religious and social affairs commentator, David Quinn.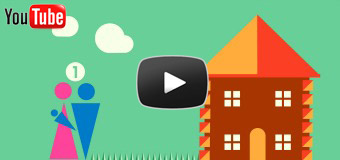 Latest News

The Government's Children and Family Relationships Bill, which is currently being debated in the Seanad, has been strongly criticised by Senators Ronan Mullen and Jim Walsh. Independent Senator Ronan Mullen accused the government of the same kind of groupthink that led to the banking crisis, and said that the Bill "wrecks the Government's credentials as defenders of the best interests of children." Senator Jim Walsh of Fianna Fail said that the Bill did nothing to safeguard a child's right to have a mother and father, and said that in failing to restrict the use of donor eggs and sperm the Bill "in no way respects the genetic kinship of (donor-conceived) children and completely disconnects legal motherhood and fatherhood from genetic parenthood."
Read more »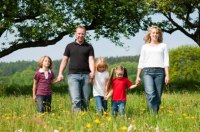 The vast majority of Irish parents continue to have their children baptised, a new poll has revealed. According to a 'Family Values' survey undertaken by Ipsos MRBI on behalf of The Irish Times newspaper, 93% of parents have had their children baptised, with the figure climbing to 95% for parents aged under 35 and 97% for single parents. Those parents unmarried but cohabiting are least likely to have their children baptised, but the figure still stands at 86%. When asked about the faith of their child, 81% of respondents said their child believes in God.
Read more »
More News Articles
The Iona Blog

Last night Archbishop Diarmuid Martin addressed a meeting of The Iona Institute attended by over 200 people. His topic was 'The Teaching of the Church on Marriage Today'. In the course of the talk he addressed the topic of the nature of marriage.
Read more »
More blogs
Recent and Upcoming Events
The Catholic Archbishop of Dublin, Dr Diarmuid Martin, will address The Iona Institute on March 19, 2015 on the topic 'The teaching of the Church on marriage today'.
Our most recent event dealt with the topic 'Church of Mercy or Church of Standards?' At present there is a debate in the Catholic Church about the meaning of mercy. This has been prompted by the emphasis Pope Francis has been placing on mercy, and also by prominence of the topic in the lead-up to the Synod on the Family in Rome.
More Events

More Blogs

More News Articles

Latest Video
Aggressive Secularism: lessons from Scotland

Aggressive Secularism: lessons from Scotland

Professor Tom Gallagher discusses aggressive secularism in Scotland and asks whether where are lessons for Ireland in the Scottish experience.
View Video