About the Iona Institute
The Iona Institute promotes the place of marriage and religion in society. Our starting point in debates about the family is that all children deserve the love of their own mother and father whenever possible. We believe in publicly-funded denominational schools. We also promote freedom of conscience and religion.
The Iona Institute is headed by religious and social affairs commentator, David Quinn.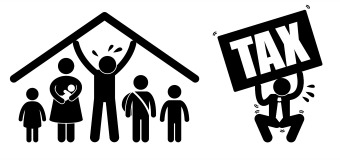 Latest News

A sweeping new pro-family tax reform has been announced by the Canadian government. It has promised to allow "income-splitting" for tax purposes. This will help families where one spouse earns all or most of the income. The change, which comes as part of a package of pro-family tax and benefit policies, was a key election promise of Prime Minister Stephen Harper's Conservatives. The Government is also boosting Canada's child benefit payments — $160 a month for children under six, up from $100, plus a new monthly benefit of $60 for children aged six through 17 which will replace a less generous tax credit.
Read more »

A new report into applications for children to be taken into State care in the Republic of Ireland has found that in seven in ten of the cases examined, the children involved were being raised by single parents at the time of the Child and Family Agency taking them into care. The Second Interim Report of the Child Care Law Reporting Project examined 486 childcases between September 2013 and July this year, involving 864 children, or just over 20% of all children in court-ordered care.
Read more »
More News Articles
The Iona Blog

Finance Minister Michael Noonan recently said that reforming the tax code to make it less unfair to single-earner married couples and to take more account of dependent children was simply not on the cards. Once a fierce opponent of Charlie McCreevey's tax individualisation policy, on the post-budget Sean O'Rourke programme he went to bat for it. It's bedded into the system now, he said. Can't be undone. Besides, "society has changed" and while individualisation may "treat people unfairly as families" it treats them "fairly as individuals." Changing it would be expensive. It would be impractical. Might even be a bit... illiberal. Well, Canada have just done it.
Read more »
More blogs
Recent and Upcoming Events
Our next talk will be delivered by the Catholic bishop of Limerick, Dr Brendan Leahy. His topic will be 'The Meaning of Religious Freedom'. This talk is particularly topical in view of the pressures on religious organisations such as schools and hospitals to conform to values that are often alien to Christianity.
In Ireland there is a concerted move to banish religion from the public square. In Scotland, something very similar is taking place and if anything is further advanced than here. Professor Tom Gallagher will outline the lesson for Ireland from Scotland
More Events

More Blogs

More News Articles

Latest Video
Aggressive Secularism: lessons from Scotland

Aggressive Secularism: lessons from Scotland

Professor Tom Gallagher discusses aggressive secularism in Scotland and asks whether where are lessons for Ireland in the Scottish experience.
View Video