About the Iona Institute
The Iona Institute promotes the place of marriage and religion in society. Our starting point in debates about the family is that all children deserve the love of their own mother and father whenever possible. We believe in publicly-funded denominational schools. We also promote freedom of conscience and religion.
The Iona Institute is headed by religious and social affairs commentator, David Quinn.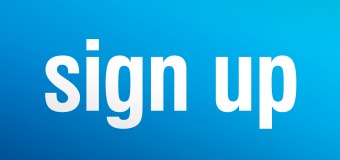 Latest News
A major shift in faith away from Catholicism in Latin America towards Protestantism is ongoing, according to a new survey. As Pope Francis began his official visit to Latin America, home to over 425 million Catholics, the Pew Research Centre on Religion and Public Life has revealed an ongoing surge of Catholics from the Church towards Protestant denominations, in particular Pentecostalism, across the region, with nearly one in five people today in the surveyed countries identifying as Protestant.
Read more »

France is to officially recognise children born by surrogacy abroad following a landmark court ruling. Critics of the latest judgement in France have described it as a major step backwards for France and children, with one prominent opponent, Ludovine de La Rochère, president of La Manif Pour Tous, stating after the ruling: "The judges have acknowledged that a child can be the subject of a contract even before its conception, reducing it to a thing that can be bought or sold."
Read more »
More News Articles
The Iona Blog

"At first glance, Irish Catholics voting for same-sex marriage, British Muslims living according to sharia and French secularists chasing symbols of faith from the public sphere would seem to have little in common. Some seem to be drifting away from religion, others towards it. But according to a four-year study on religion in today's Europe, these phenomena have a deeper link that goes beyond Catholicism, Islam or atheism. They all reflect the tensions that arise in secularised societies because of the contemporary disconnect between religion and culture." That's from an interview with Oliver Roy, a French academic and director of the EU-funded ReligioWest research project, recently published in the Tablet.
Read more »
More blogs
Recent and Upcoming Events
The Catholic Archbishop of Dublin, Dr Diarmuid Martin, will address The Iona Institute on March 19, 2015 on the topic 'The teaching of the Church on marriage today'.
Our most recent event dealt with the topic 'Church of Mercy or Church of Standards?' At present there is a debate in the Catholic Church about the meaning of mercy. This has been prompted by the emphasis Pope Francis has been placing on mercy, and also by prominence of the topic in the lead-up to the Synod on the Family in Rome.
More Events

More Blogs

More News Articles

Latest Video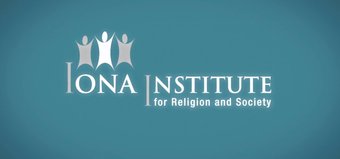 Introducing The Iona Institute
Our new, 80-second video explains who we are, what we do, and the principles that we stand for. We invite you to find out about us for yourself.
View Video